Fisher-Price Thomas and Friends - Take-N-Play Engine Maker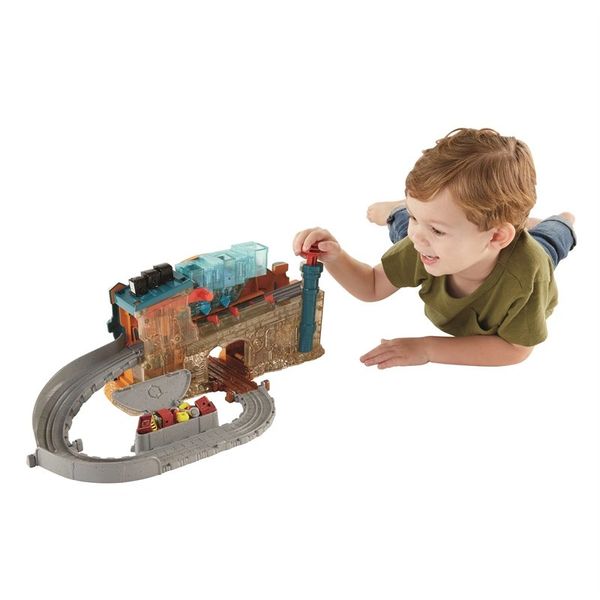 Fisher-Price Thomas and Friends - Take-N-Play Engine Maker
The Take-n-Play Train Maker lets you build your own engines in just a few easy steps! Just load three train parts into the hopper and load the chassis onto the platform . Pull the handle to raise the chassis up to the assembly line, then press the plunger three times… the engine advances down the assembly line as the hoppers drop parts onto the chassis! A final pull of the handle lowers the press and snaps all the parts firmly onto the chassis. You can even snap on extra accessories to customize your engine! Includes two chassis (one with three wheels and one with two wheels), three engine body styles based on Thomas, Salty and Diesel with three pieces each, and four pairs of accessory pieces.

Requires 4 AA batteries - not included.
Recommended for ages 5 years and up.