Lego CIty Deep Sea Starter Set 60091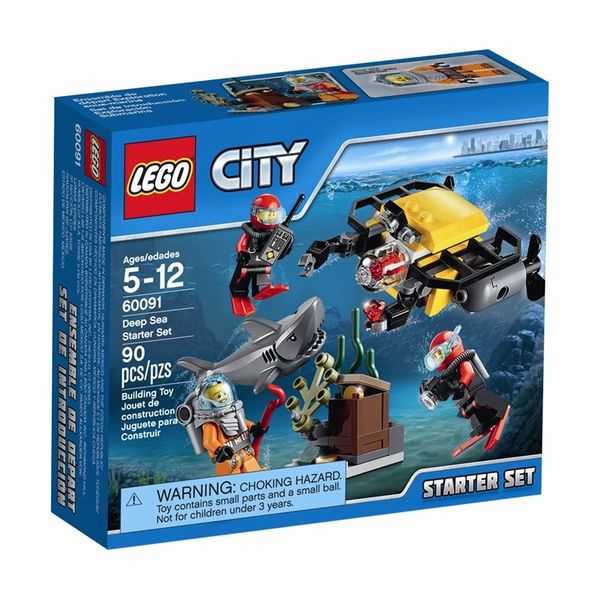 Lego CIty Deep Sea Starter Set 60091
Join the LEGO® City deep-sea explorers on their search for lost treasure with the Deep Sea Starter Set! The diver has spotted a mysterious chest on the seabed and needs your help to free it from the seaweed. Take control of the remote sub and use its powerful robotic arms to release the chest and reveal the secret treasures hidden inside. But watch out for the snappy shark lurking in the dark water!
Includes 3 minifigures: a deep-sea diver and 2 scuba divers.

Number of pieces: 90
Recommended for ages 5 to 12 years
WARNING: CHOKING HAZARD - Set contains small parts. Not for children under 3 years of age. Use with caution around pets.