Lego City Fire Starter Set 60106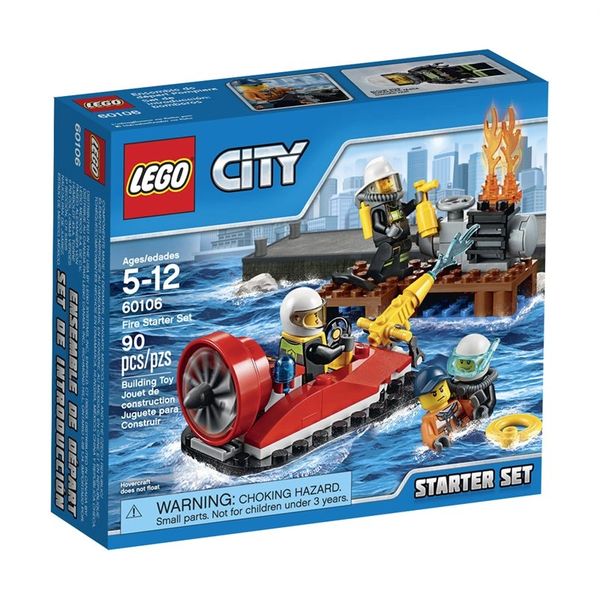 Lego City Fire Starter Set 60106
Race the fire hovercraft to the pier and put out the fire! Send the diver into the water to save the dockworker and then help the other firefighters put out the flames on the engine. Keep the pier safe and become a LEGO® City firefighting hero!

Number of pieces: 90
Recommended for ages 5 to 12 years.
WARNING: CHOKING HAZARD - Set contains small parts. Not for children under 3 years of age. Use with caution around pets.