Lego City - Tire Escape 60126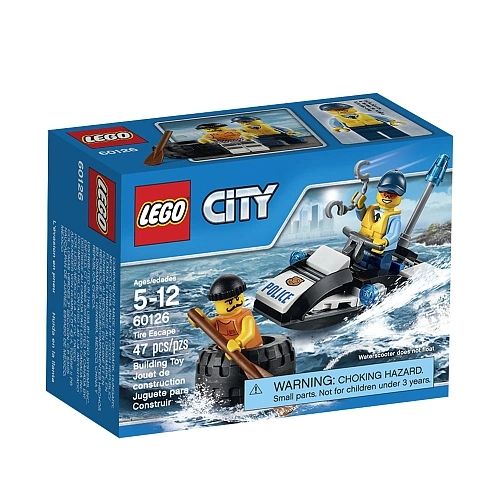 Lego City - Tire Escape 60126
Patrol the waters of LEGO City on the police water scooter! Respond to the call that a crook is paddling away on a tire. Race after him and catch him before he gets away, then slap the handcuffs on him and toss him back into lockup on Prison Island. Help keep the city safe!
Includes 2 minifigures: a crook and a police officer.
Features a police water scooter, tire and a paddle.
Get on the police water scooter and keep the LEGO City waters safe.
Also includes handcuffs.
Police water scooter measures over 1 (5cm) high, 3 (9cm) long and 1 (3cm) wide.