Lego City Volcano Starter Set 60120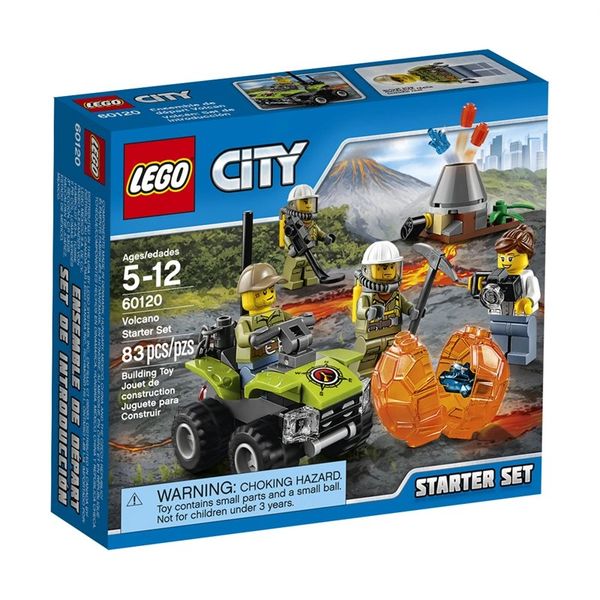 Lego City Volcano Starter Set 60120
Head out with the crew of volcano explorers and scientists to investigate the active volcano! Pack up the ATV with everything you need, and remember the camera for pictures. Look out, the volcano is erupting! Check out the boulder that's by the volcano, what's inside? Grab the pick axe, a new scientific discovery is about to be made!

Number of pieces: 83
Recommended for ages 5 to 12 years.
WARNING: CHOKING HAZARD - Set contains small parts. Not for children under 3 years. Use with caution around pets.