Lego Creator - Robo Explorer (3 In 1) 31062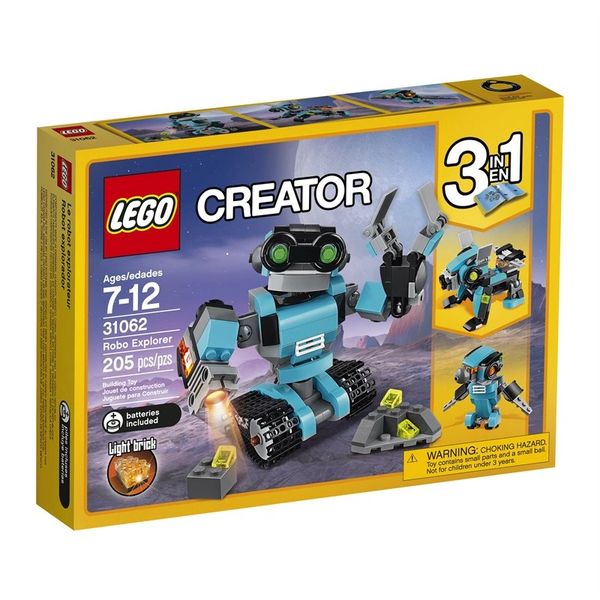 Lego Creator - Robo Explorer (3 In 1) 31062
Meet the friendly Robo Explorer with its large head, big green eyes and an azure, black and gray color scheme. Pose the Robot's arms, turn its head and body, and roll it along on its tracked feet. Then activate the cool searchlight function in its right hand and use its grabbing hand to carry objects! Rebuild to create a Robot Dog with a light-up jetpack or a Robot Bird with light-up eyes!

Number of pieces: 205
Recommended for ages 7 to 12 years.
WARNING: CHOKING HAZARD - This set contains small parts and a ball and is not intended for children under 3 years. Use with caution around pets.