Lego Elves Naida's Epic Adventure Ship 41073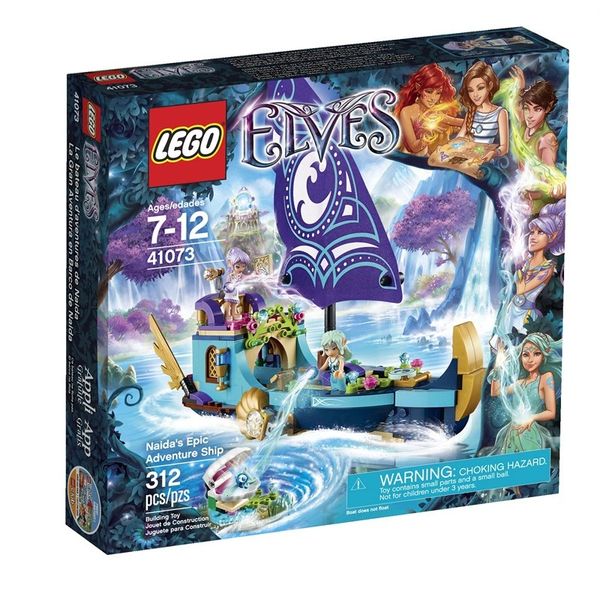 Lego Elves Naida's Epic Adventure Ship 41073
Set sail with Naida Riverheart and Aira Whisperwind on the Epic Adventure Ship! Help them find the magic water key they need to send Emily Jones home to the human world. Use the telescope to look below the crystal waters for the giant oyster shell where the key lays hidden, then help the Elves combine their magical water and wind powers to reach the bottom of the ocean and open the clam. Will they find what they are looking for? Then steer safely home with the ship's wheel to make the sail turn, and if the wind calms down help Naida and Aira dip their feet in the water from the amazing clam shell seats. Make a delicious meal in the galley and sit them down on the cushions to enjoy it.
Includes 2 mini-doll figures: Naida Riverheart and Aira Whisperwind.
Recommended for ages 7 to 12 years.
WARNING: CHOKING HAZARD - Set contains small parts. Not for children under 3 years. Use with caution around pets.