Lego Friends Adventure Camp Rafting 41121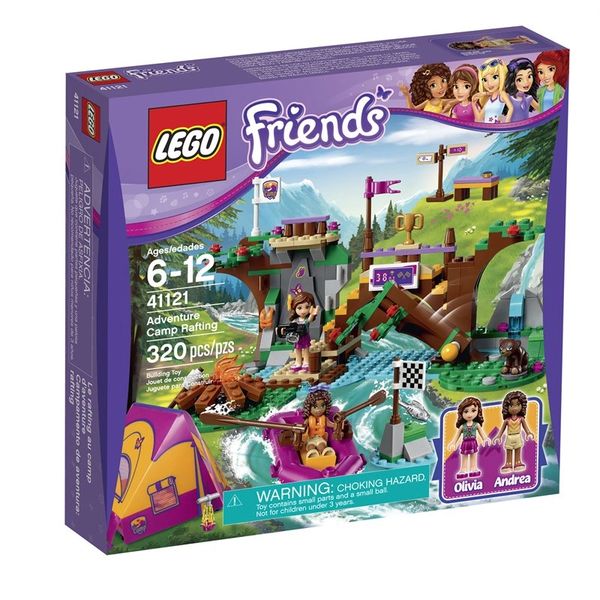 Lego Friends Adventure Camp Rafting 41121
Olivia and Andrea are on an Adventure Camp excursion to the river for a climbing and rafting challenge. Head to the climbing wall and see how fast you can reach the top, then put on your life jacket and brave the rapids in the boat. Watch out for falling trees and the bear fishing in the river! Did you beat the clock and win the trophy? Then share stories by the fire and settle down in the tent.

Number of pieces: 320
Recommended for ages 6 to 12 years.