Lego Friends Birthday Party (Kit # 41110)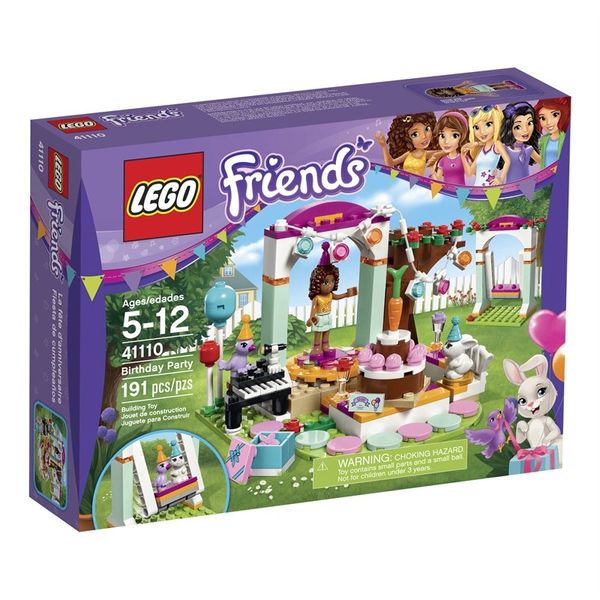 Lego Friends Birthday Party (Kit # 41110)
Andrea has sent invitations to all her friends' pets for the birthday of her rabbit Daisy! Help her decorate the garden for the party while Daisy and Violet the bird have fun on the swing. Then Andrea and Violet take the stage for a special performance. Time to put the birthday hat on and enjoy the enormous carrot cake before giving Daisy her birthday gift!

Contains 191 pieces.
Recommended for ages 5 to 12 years.