Lego Friends Snow Resort Ski Lift 41324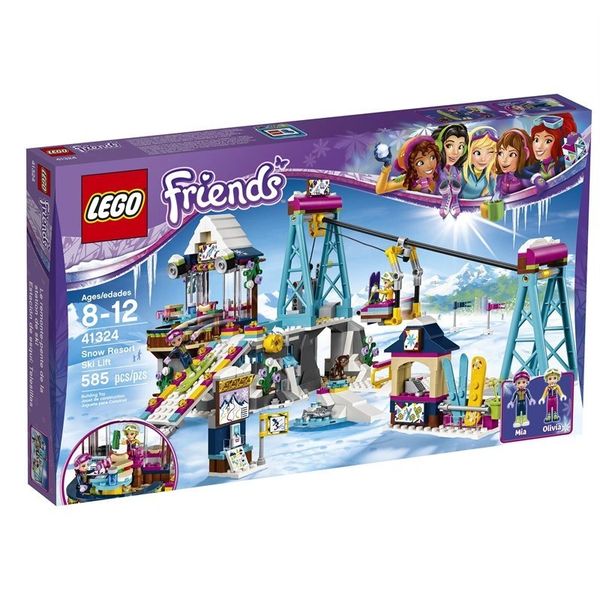 Lego Friends Snow Resort Ski Lift 41324
Hop onto the ski lift with Mia and Olivia and enjoy the ride to the top of the snow resort! Admire the view from the mountaintop restaurant with a pie and a hot chocolate, then get your skis on and glide down the slope. Visit the friendly bear cub in his cave—he has a slope to slide down too! Check the trail map to make sure you're not missing anything. Perhaps a little rock climbing would be fun?
Recommended for ages 8 to 12 years.
WARNING: CHOKING HAZARD - This set contains small parts and is not intended for small children. Use with caution around pets.