Lego Juniors Ninjago Lost Temple 10725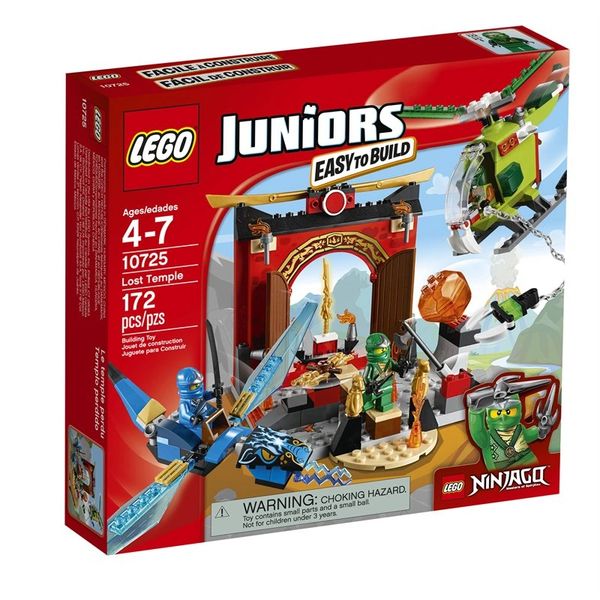 Lego Juniors Ninjago Lost Temple 10725
Make your way with Lloyd through the Lost Temple to recover the Sword of Fire. Watch out for the lava, saw blades and swinging axe! If the snake villain reaches it first in his helicopter, fly Jay in on his blue dragon and make sure he doesn't get away! Be part of the action with LEGO® Juniors NINJAGO™!

Includes 3 Minifigures: Lloyd, Jay and a snake villain.

Features The Lost Temple, Jays blue dragon and the snake villains helicopter.

Lost Temple features lava ball, swinging axe and spinning saw blade obstacles, opening gate and the Sword of Fire.

Jays blue dragon features posable joints and space for a minifigure.

Snake villains helicopter features spinning rotors, opening cockpit and rear door, and space for a minifigure.

Number of pieces: 172
Recommended for ages 4 to 7 years.
WARNING: CHOKING HAZARD - This set contains small parts and is not intended for children under 3 years. Use with caution around pets.