Lego Minifigures Sealed Mystery Pack - Series 15 (Retired) 71011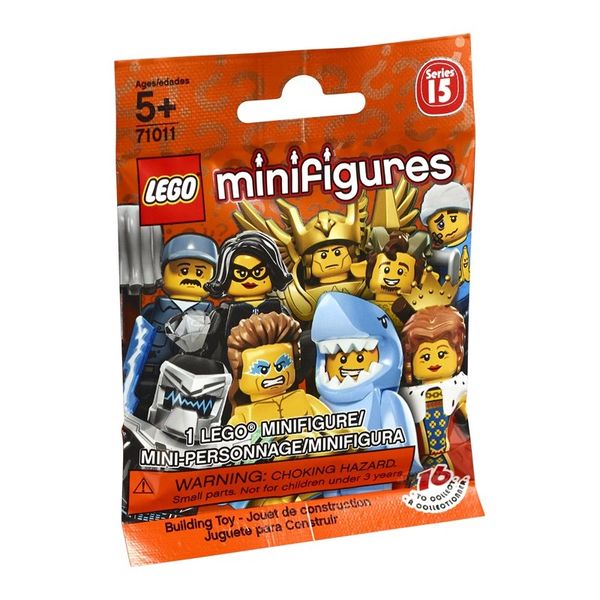 Lego Minifigures Sealed Mystery Pack - Series 15 (Retired) 71011
Enjoy exciting, new adventures with Series 15 of the LEGO Minifigures collectibles. Meet the Queen, Animal Control Officer, Jewel Thief, Tribal Woman, Ballerina, Flying Warrior, Faun, Frightening Knight, Wrestling Champion, Shark Suit Guy, Clumsy Guy, Kendo Fighter, Astronaut, Laser Mech, Janitor and the Farmer. Inside each 'mystery' bag you'll find a beautifully crafted Minifigure with one or more accessories, plus a display plate and collector's leaflet.
*This series was retired early in 2016. We do have stock so be sure to order yours today!

Note: We regret that we cannot guarantee a particular Minifigure for you. If you order a sealed minifigure, your pack will chosen at random. If you are looking for a specific Minifigure - please check out our catalogue of open stock Minifigures from past and current series.