Lego Minifigures Series 16 Sealed Blind Pack - 71013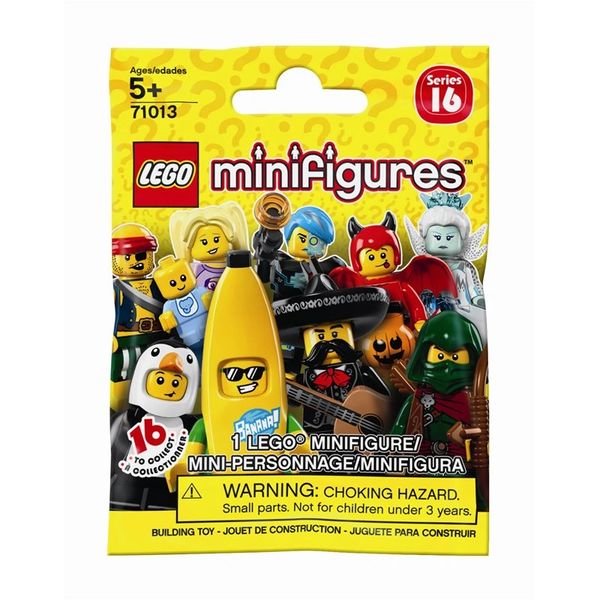 Lego Minifigures Series 16 Sealed Blind Pack - 71013
Bring new and exciting play possibilities to existing LEGO® sets, with Series 16 of the LEGO Minifigures Collection, featuring a Desert Warrior, Penguin Boy, Ice Queen, Spy, Banana Guy, Hiker, Kickboxer, Spooky Boy, Rogue, Cyborg, Cute Little Devil, Dog Show Winner, Scallywag Pirate, Babysitter, Wildlife Photographer and a Mariachi. Each minifigure comes in a sealed 'mystery' bag, together with one or more accessories, plus a display plate and collector's leaflet

1 of 16 individual Minifigures in each 'mystery' bag. You may receive duplicates of the same minifigures – trade with your friends to collect them all!

Note: We regret that we cannot guarantee a particular Minifigure for you. If you order a sealed minifigure, your pack will chosen at random. If you are looking for a specific Minifigure - please check out our catalogue of open stock Minifigures from past and current series.