Lego Star Wars Darth Vader Transformation - 75183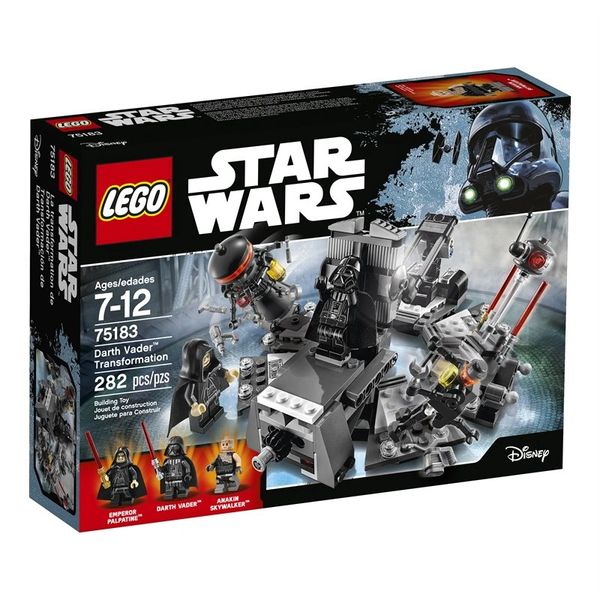 Lego Star Wars Darth Vader Transformation - 75183
Rush to save Palpatine's apprentice, Anakin, before it's too late! Lower the table, twist the handle, push the helmet into place and raise the table again to reveal the evil Sith Lord, Darth Vader! Pretend to use his powers of the Force to send the medical droid and pillar flying. With Lord Vader, the Empire is complete!

Recommended for ages 7 to 12 years.
WARNING: CHOKING HAZARD: This set contains small parts and is not recommended for small children. Use with caution around pets.