Lego Star Wars First Order Snowspeeder 75126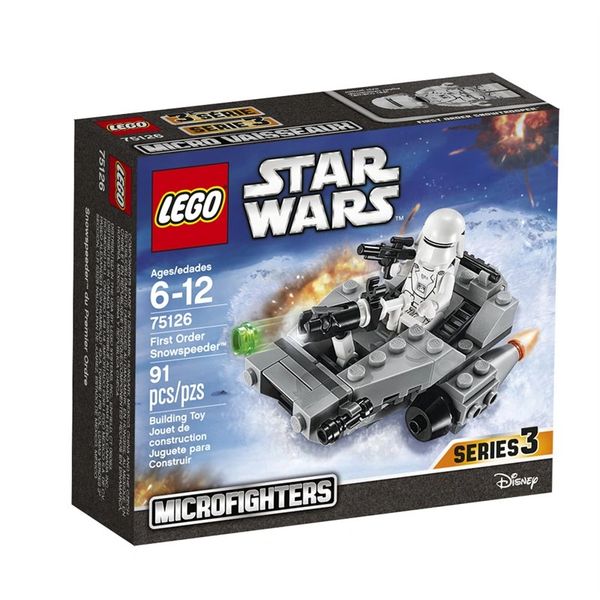 Lego Star Wars First Order Snowspeeder 75126
Zoom into Resistance territory with the First Order Snowspeeder. Seat the First Order Snowtrooper in the cockpit, fire up the engines and get ready to fire the shooter. This fast microfighter is ready for battle!

Number of pieces: 91
Recommended for ages 6 to 12 years.
WARNING: CHOKING HAZARD - This set contains small parts and is not intended for small children. Use with caution around pets.