Lego: Star Wars - Obi-Wan's Jedi Interceptor 75135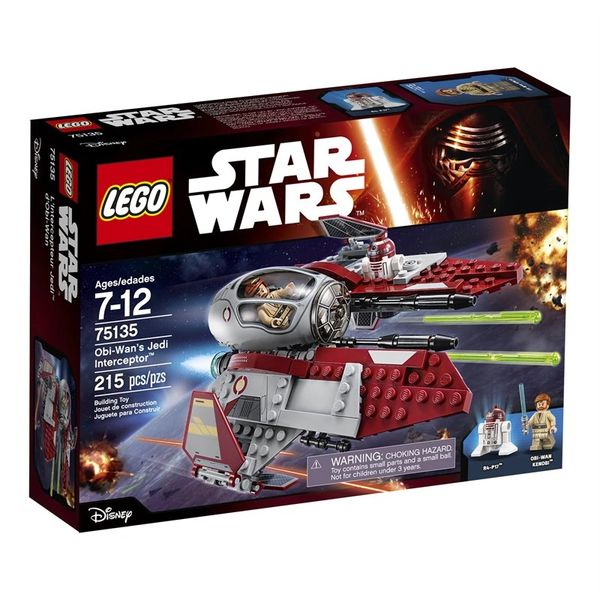 Lego: Star Wars - Obi-Wan's Jedi Interceptor 75135
*This item is no long available.
Brave Obi-Wan Kenobi is ready to launch another daring mission in his sleek Jedi Interceptor. Jump into the cockpit and lower the Astromech Droid into position. Then arm the spring-loaded shooters, extend the wings and get ready to launch!
Number of pieces: 215

Recommended for ages 7 to 12 years.
WARNING: CHOKING HAZARD - Set contains small parts. Not for children 3 years of age. Use with caution around pets.