Lego Star Wars Republic Fighter 75182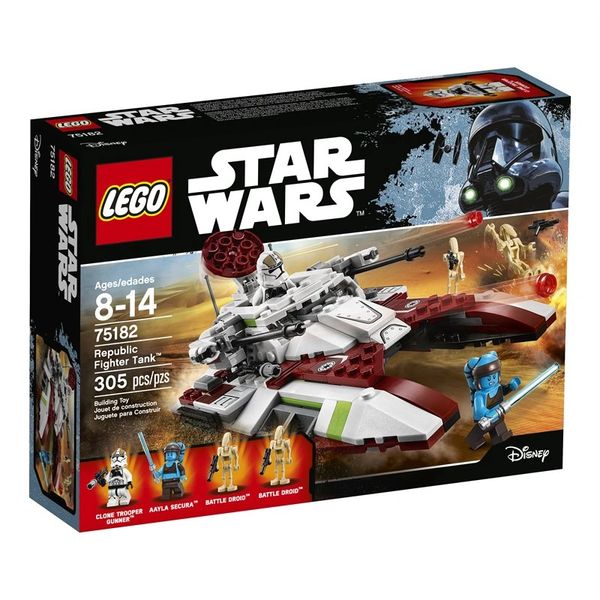 Lego Star Wars Republic Fighter 75182
Hover into battle with Aayla Secura against the Battle Droids! Open the hatch, sit the gunner in the cockpit and take aim with the dual stud shooters. Access the ammo store at the back to rearm and send those droids flying!

Recommended for ages 8 to 14 years.
WARNING: CHOKING HAZARD - This set contains small parts and is not recommended for small children. Use with caution around pets.