Lego Star Wars Resistance X-Wing Fighter 75125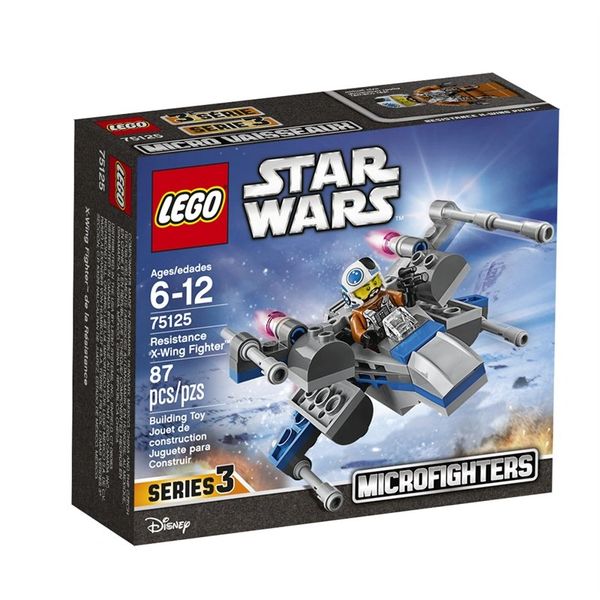 Lego Star Wars Resistance X-Wing Fighter 75125
The First Order has launched an attack and it's up to YOU to fend them off and save the day for the Resistance! Take to the skies and beyond in a Resistance X-wing Fighter. You can sit the X-wing pilot minifigure in the driving seat, fold the wings and take off. Take the pilot out if your X-wing fighter suffers a forced landing and have the pilot take on the enemy with his blaster pistol.

Recommended for ages 6 to 12 years.
WARNING: CHOKING HAZARD - This set contains small parts and is not recommended for small children. Use with caution around pets.