Lego Super Heroes Batman Alarm Clock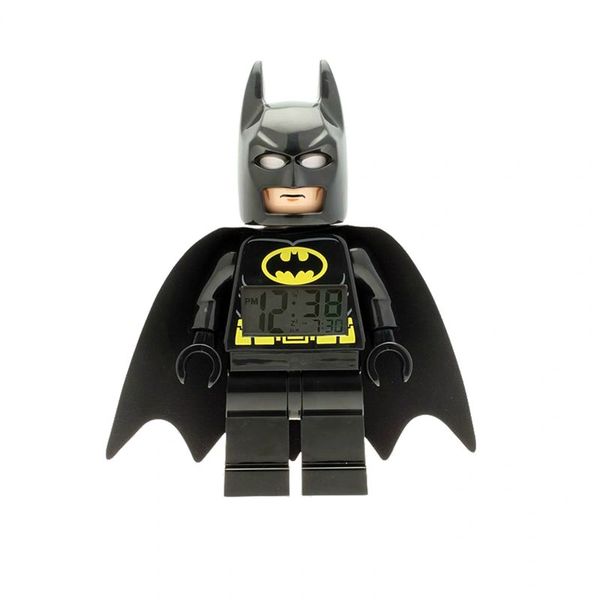 Lego Super Heroes Batman Alarm Clock
Bring the villains of Gotham city to justice with the help of the LEGO DC Universe Super Heroes Batman clock. Use the back-light function to light up the Jokers hideout and the movable arms and legs to subdue his goons. Not short of gadgets, the Batsuit has an alarm function built in, activated by the easy to use utility buttons under Batman's cape.
Item details: 9.5 inches tall, alarm clock, snooze function, fully adjustable, LCD screen with backlight, batteries included, made from durable poly carbonate.
Recommended for ages 3 to 15 years.