Lego Super Heroes - Iron Skull Sub Attack 76048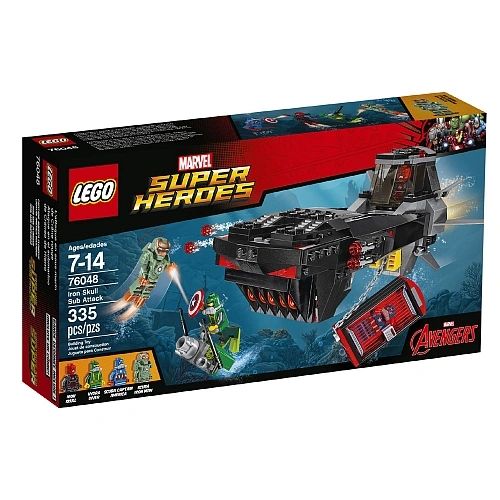 Lego Super Heroes - Iron Skull Sub Attack 76048
Play out a deepwater ambush with the Iron Skull Sub, featuring 4 stud shooters and a cage on a chain to capture Scuba Captain America. Then dive to the rescue with Scuba Iron Man, but beware of Hydra divers underwater jet!
Includes 4 Minifigures: Scuba Iron Man, Scuba Captain America, Iron Skull and a Hydra diver.
Number of pieces: 335

Recommended for ages 7 to 14 years.
WARNING: CHOKING HAZARD - This set contains small pieces and is not intended for children under 3 years. Use with caution around pets.