Lego - The Lego Movie Collectible Minifigure (Retired) - Mrs Scratchen Post (Crazy Cat Lady)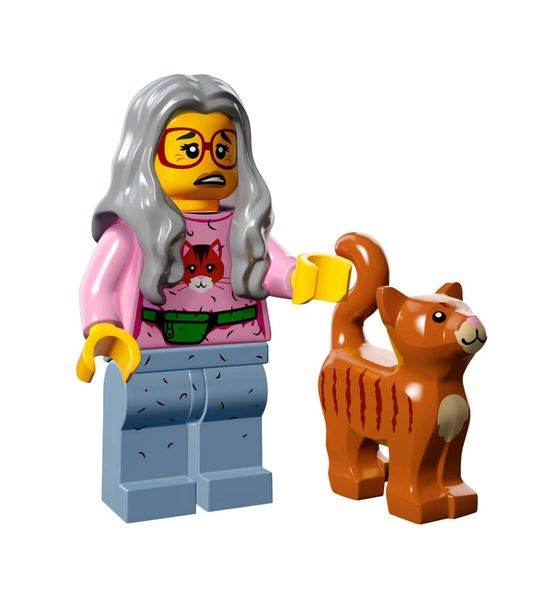 Lego - The Lego Movie Collectible Minifigure (Retired) - Mrs Scratchen Post (Crazy Cat Lady)
"Here kitty, kitty, kitty, kitty, kitty…"
Emmet's neighbor Mrs. Scratchen-Post takes her cats with her wherever she goes. She has so many that she can hardly keep track of them all, though that doesn't stop her from covering all of her belongings with kitty-themed pictures and decorations.
Even though Emmet knows each and every one of her cats by name, from Jasmine to Bad Leroy to Fluffy, Fluffy Jr. and Fluffy Sr., Mrs. Scratchen-Post barely pays attention to him. After all, he doesn't even have a tail or whiskers!
Minifigure comes with black base and cat accessory as well as a Lego Movie 1 info leaflet.

Recommended for ages 5 and up.

Minifigure was originally sold as a blind pack but this item has been removed from its original manufacturer packaging and placed immediately in a polybag to be sold. It has not been used.
WARNING: CHOKING HAZARD - Contains small parts. Not for children under 3 years. Use with caution around pets.