Mega Construx Pokemon Building Set: Eevee and Pokeball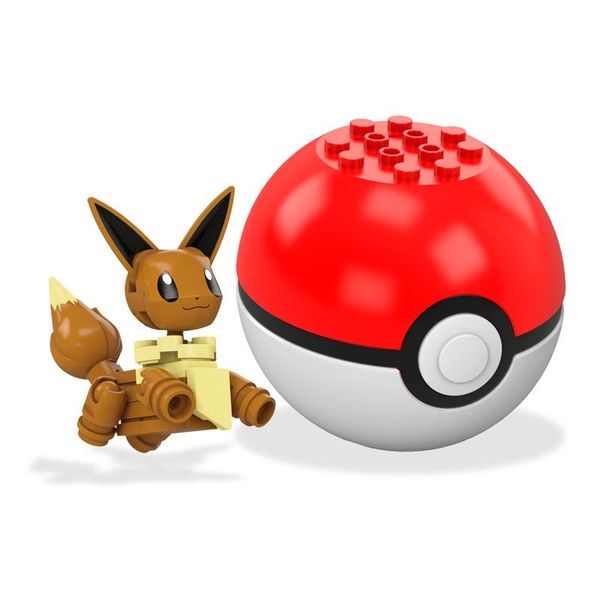 Mega Construx Pokemon Building Set: Eevee and Pokeball
This set contains Eevee and a companion Pokeball.
Build the power that's inside with this series of five buildable Pokémon characters, including some of the most popular Pokémon from the original TV series, like Meowth, Zubat, Machop, Abra, Magikarp, and Evee! Each highly collectible Pokémon comes in its own deluxe Pokéball. But you won't know which one you've caught until you open the Pokéball and see who's inside! Catch 'em all when you collect all the Pokémon in the series

Number of pieces: 27
Recommended for ages 6 years and up.
WARNING: CHOKING HAZARD - This set contains small parts and is not recommended for small children. Use with caution around pets.