Minecraft: Playstation 4 (PS4) Edition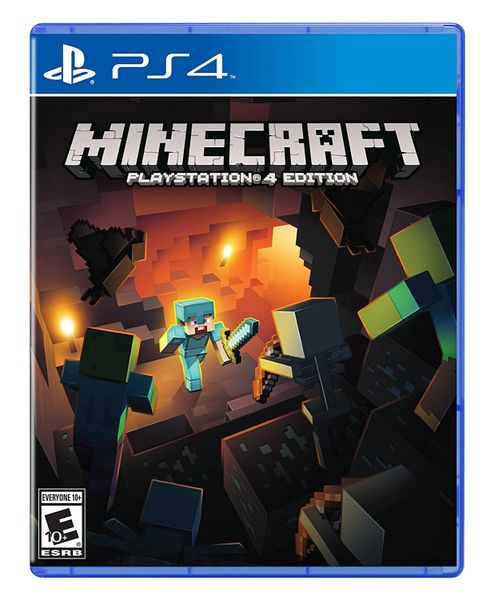 Minecraft: Playstation 4 (PS4) Edition
The infinite possibilities in Minecraft just got bigger! The gaming phenomenon comes to the console with new features designed specifically for Playstation 4.

Crafting has never been faster and easier! The new crafting interface in Minecraft for Playstation 4 delivers a completely new way to build Minecraft worlds where your imagination is the only limit.

Learn the basics and master essential skills faster with the all-new Tutorial mode.

Play Minecraft: Playstation 4 Edition with Friends over Playstation Network. Combine local split screen* and Playstation Network play in any combination up to 8 players. (*Split screen option requires HD TV.)

Experience the all-new end-game battle with the Ender Dragon, including 8-player multiplayer, revised for the console edition!
*Rated 10 years and up for everyone!
**Released October 7, 2014.
***Available for other platforms as well. Contact us for details.